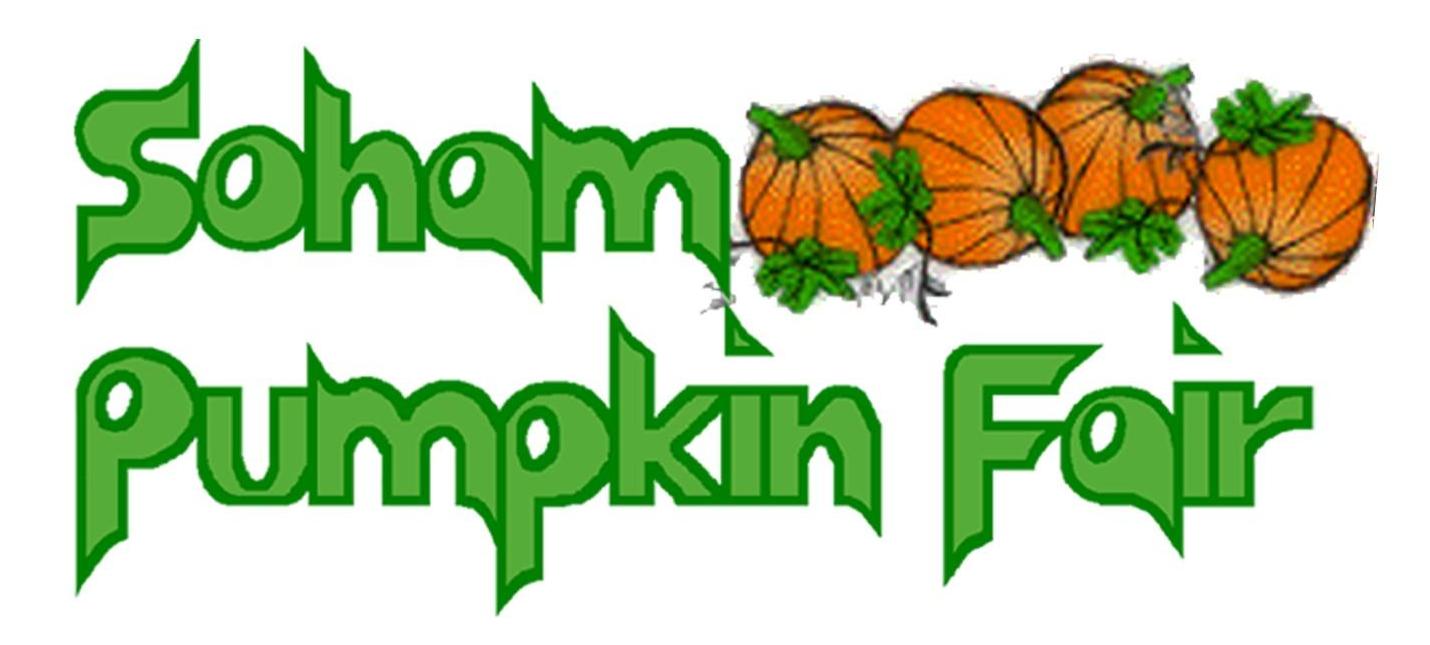 Pumpkin Fair Information
Entrance Fee and Parking information
Stall and car boot information
Classic Vehicle information


This year's fair is on the 30th September 2017.


Our theme will be '20 years of Harry Potter' - there will be lots of competitions, displays and activities linked with this, including a special fancy dress competition for under 11s to enter.

This year's charities are:
Soham Community First Responders
Soham Creative Minds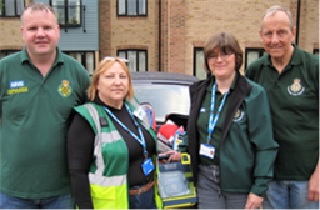 Darren, Jacqueline, Ann and Chris



Our kit bag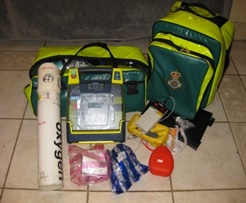 Includes:

Oxygen
Oxygen Masks
Defibrillator
Spare pads
Airways
pocket mask
BVM (for airway resuscitation)
Pulse Oximeter (for oxygen levels and pulse)
Phone
Paperwork
children's resus kit

And weighs 35lb!



We are a small group of volunteers working for the East of England Ambulance service.

We have received special training in enhanced life support so that we can respond to medical emergencies in Soham, and other areas locally.

Even though we are a small voluntary group we cover more than 90% of the hours every week.

We are mobilised by the ambulance service as well as the ambulance resource, but as we are already in Soham, (even driving under normal road conditions), we can be with you within a few minutes, which in serious medical emergencies can make a difference.

We are liable to attend people with Chest Pain, Difficulty Breathing, Unconsciousness, Fitting and other potentially life threatening medical emergencies.

Money donated to us helps provide items such as batteries for our equipment, contribute towards petrol, help buy extra equipment and also helps provide extra training. All of which we would normally have to pay for ourselves or take time out to fundraise.

Currently as group coordinator I am also raising awareness and funds for Public access defibrillators for Soham.

Thank you

Jacqueline

https://www.facebook.com/SohamCFR/ sohamresponder@aol.com



Creative Minds

Creative Minds is a group which was originally set up in 2013 and runs in Soham every Wednesday afternoon, currently in St Andrew's Church, with an average weekly attendance of ten people. It aims to promote positive mental well-being through art activities and offers a relaxed social setting where people can join in with the activities or just sit and chat over a cup of tea or coffee and a biscuit. Each week a different art activity is offered by one of the two main leaders, using various mediums, techniques and themes. It is open to any adult but children of those who attend are also welcome to join us in the school holidays. We have a policy of not charging to attend and provide free refreshments as well as art equipment to use. Overall we aim to provide a safe space where people can relax and express themselves through the activities in order to encourage positive mental well-being.

Please contact Janene on 07917 151955 or Lindy on 07795 22201 for more details.



We are very pleased to announce that Mr Fothergill's has sponsored our pumpkin and sunflower seeds for 2017!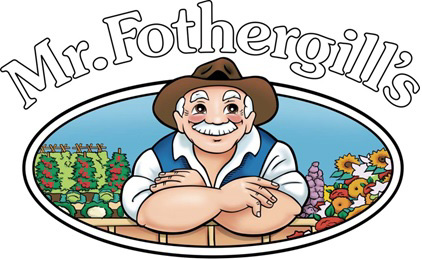 The Fair opens at 1.30 and finishes at 5.00 pm, however ALL ENTRIES must be bought to the recreation ground between 9.30am and 11.30am (Judging takes place from 11.30)

Admission prices are:

Adults £2.00
Children 12-18 and OAPS £1.00
Under 12 free


For parking, please use the Gardener's lane entrance onto the site.
Stewards will show you where to park.
You will be charged the usual entry fees plus £1.00.
Stall Holders And Car Boots
The Soham Pumpkin Fair Committee should like to invite Stall Holders to join them at this year's Pumpkin Fair.
Stalls
For the small sum of £20 those Stall holders booking online can hire a stall and canopy and sell their wares. As this annual event attracts a large crowd, stall holders are guaranteed to do a very brisk trade.
If you wish to have a stall at this year's Soham Pumpkin Fair then please click on the letter icon below to download a stall holders letter.



Car Boot
Car boot spaces are available at the following rate, this MUST be paid for on the day:


£10 for a commercial van

£7.50 for a car.

The Soham Pumpkin Fair Commmittee request that all stall holders and Car Boots are in position and set up by 12.30 pm.

Please note that The Fair goes on whatever the weather!

To Contact The Stall Manager please use the following email address:


Classic Vehicles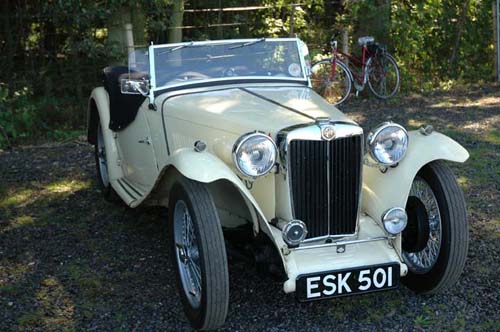 Classic vehicles are most welcomed to come along on the day and join in with the fun.


For further information email the organisers using the address below

office@sohampumpkinfair.co.uk

Soham Pumpkin Fair Website designed 2012 by SPF Committee
SPF_Fair_info.html Version 17.1 by Roy Pallett 7th June 2018
Drop Down Menu Design © 2007 stunicholls.com