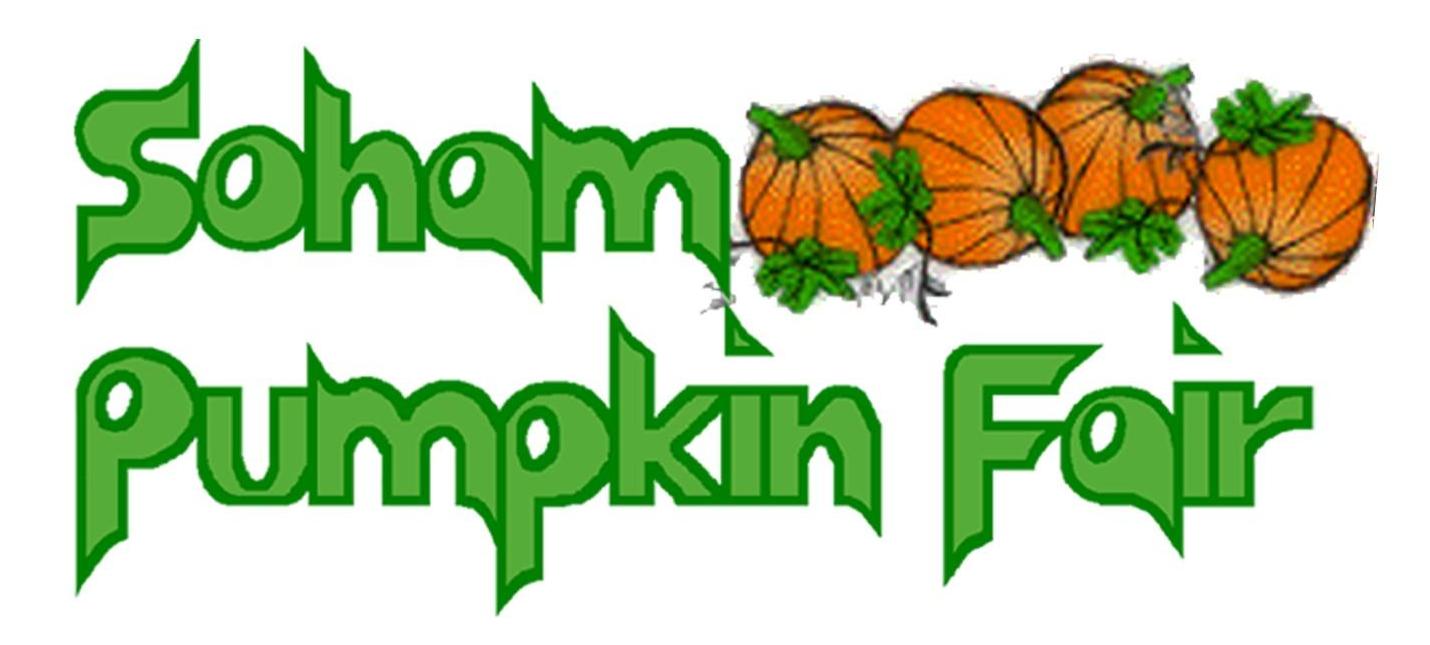 Competition Rules
Please Note: the following rules are for The Soham Pumpkin Fair

1. The decision of the judges and committee must be accepted as final.


2. The committee cannot be held responsible for any accident, loss or damage to exhibitors, spectators or their entries howsoever caused.


3. ALL ENTRIES must be brought to the recreation ground between 9.30am and 11.30am on the morning of the fair.


4. ALL ENTRIES must be accompanied by a completed entry form and a label, to be handed in at registration.


5. ALL ENTRIES must be labelled with the owners name and group number.


6. Failure of entry form/label will mean the subject not being entered.


7. ALL ENTRIES to be removed by their owners between 5.00pm and 5.30pm.


8. Cups and trophies to be held for one year only. These need to be returned by September 1st the following year.


9. The Williams East Anglian Cup competition is open to the following counties:- Bedfordshire, Buckinghamshire, Cambridgeshire, Essex, Hertfordshire, Leicestershire, Lincolnshire, Norfolk, Northamptonshire, Rutland and Suffolk.


10. The sunflowers are measured as follows: Biggest head - across the seeds widest point Tallest - cut off at ground level to top of flower head.


11. All entries that need to be weighed, must be labelled with relevant group numbers before they go on the scales!



These rules can be revised at any time by The Soham Pumpkin Fair Committee

These rules published here 1st September 2012.



Click here to download an entry form

Complete it and bring it along to the show with your entry




Soham Pumpkin Fair Website designed 2012 by SPF Committee
SPF_Comps_Rules.shtml Version 5.1 by Roy Pallett 8th June 2018
Drop Down Menu Design © 2007 stunicholls.com