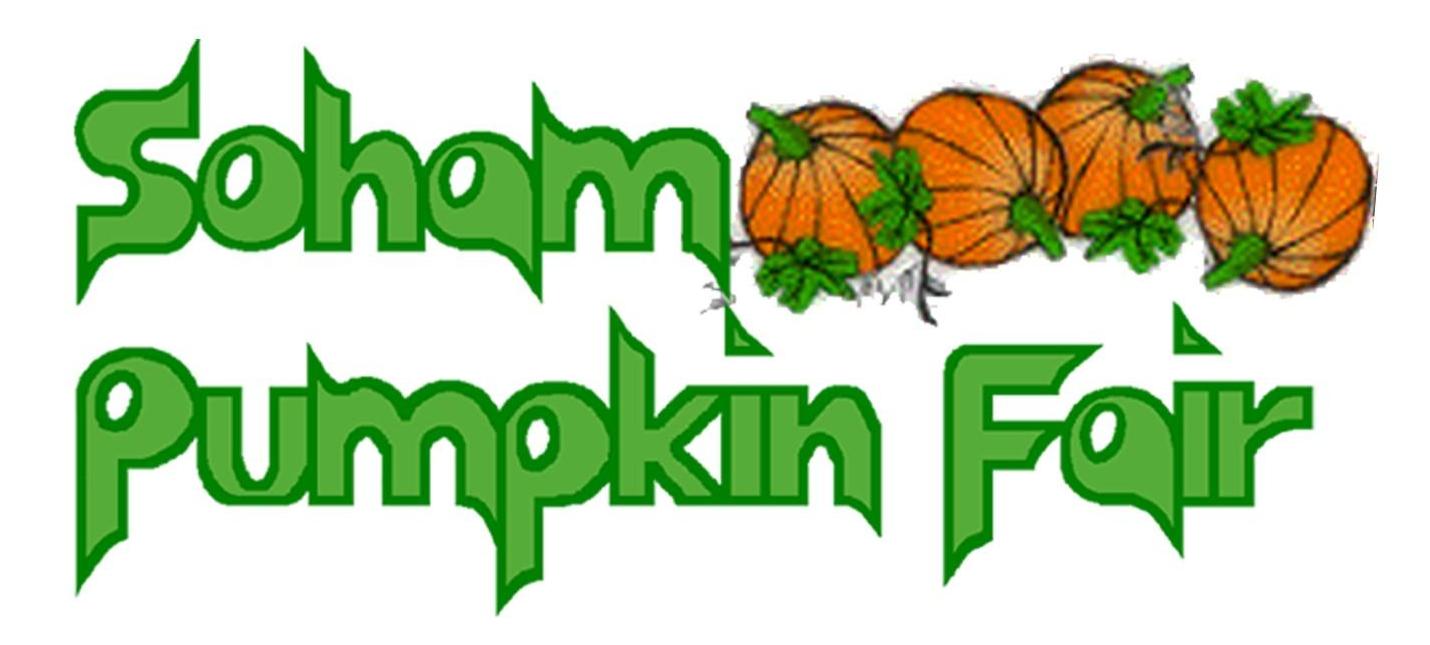 Raffle
If you are an individual or business/organisation who would like to support the fair by donating a raffle prize, we would be very glad to hear from you. Please contact us at office@sohampumpkinfair.co.uk.

This year's prizes include:

£100
Two complimentary tickets for the 2018 season from Easton Farm Park
A Tour and Tasting gift voucher for two from Chilford Hall Vineyard
A complimentary child admission from Banham Zoo
Three day pass vouchers to High Lodge, Thetford
A tour voucher from The English Whisky Company
A family admission to The Suffolk Owl Sanctuary
A bottle of wine from Roy and Anne Pallett
A bottle of whisky from Mark Williams
A pampering hamper from Steve and Trina Frost
A family ticket for a practice session at Red Lodge Karting
Four free entries to the Junior Farm at Wroxham Barns

As always, we are extremely grateful to those individuals and organisations who have contributed.

Soham Pumpkin Fair Website designed 2012 by SPF Committee
SPF_Comps_Raffle.shtml Version 15.3 by Roy Pallett 8th June 2018
Drop Down Menu Design © 2007 stunicholls.com