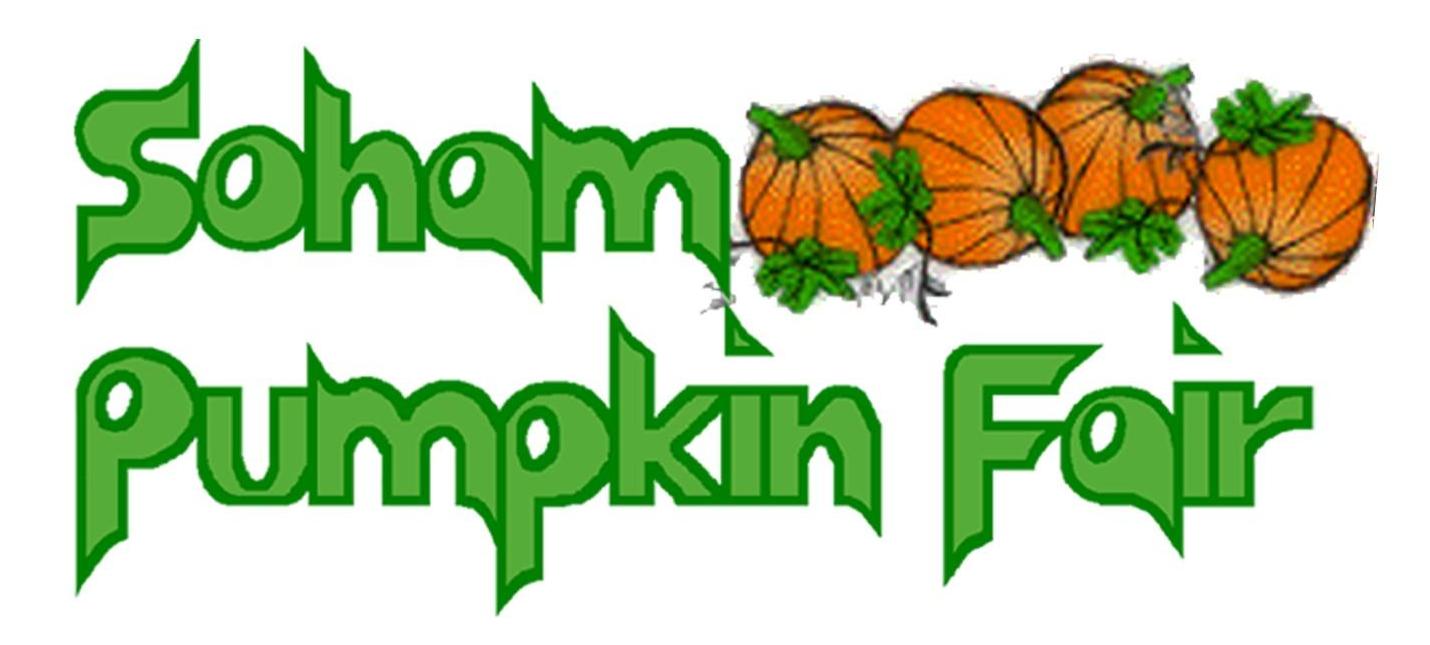 Raffle
If you are an individual or business/organisation who would like to support the fair by donating a raffle prize, we would be very glad to hear from you. Please contact us at office@sohampumpkinfair.co.uk.

Last year's prizes included:

£100
Wine and Chocolates from Matthew Newton Wealth Management
A Cushion from The Little Gift Shop
A Mini barbeque from Port Plumbing
£5 Voucher from Scotsdales Garden Centre
A bottle of Wine from Anne and Roy Pallett
A children's game from Jak Hibbs of Soham
Three months gym membership from Sweat Gymnasium
A voucher for a Family admission into the Themed Maize Maze from Undley Pumpkin Patch
£15 Voucher from Wyevale Garden Centres

As always, we are extremely grateful to those individuals and organisations who have contributed.

Soham Pumpkin Fair Website designed 2012 by SPF Committee
SPF_Comps_Raffle.shtml Version 14.0 by Roy Pallett 5th June 2017
Drop Down Menu Design © 2007 stunicholls.com