The Pumpkin Fair committee would like to express their sincere condolences to Reg, Anita and Marie Brown on the sudden loss of Tony Brown who was a long standing committee member and supporter of the fair. Our thoughts and prayers are with you at this sad time.

Latest News:
The 2016 fair was on 24th September 2016. It was a beautiful day,and many other people attended to enter their produce, take part in the competitions, see the animals, ride on the fair, admire the classic cars, gamble on racing ferrets and eat a delicious burger!
The theme of the fair was 150 years of Beatrix Potter, so 2016 saw the return of the fancy dress competition, with children (11 and under) dressed up as Beatrix Potter characters in handmade costumes: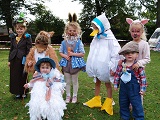 There were plenty of entries with lots of young people doing well.
Welcome to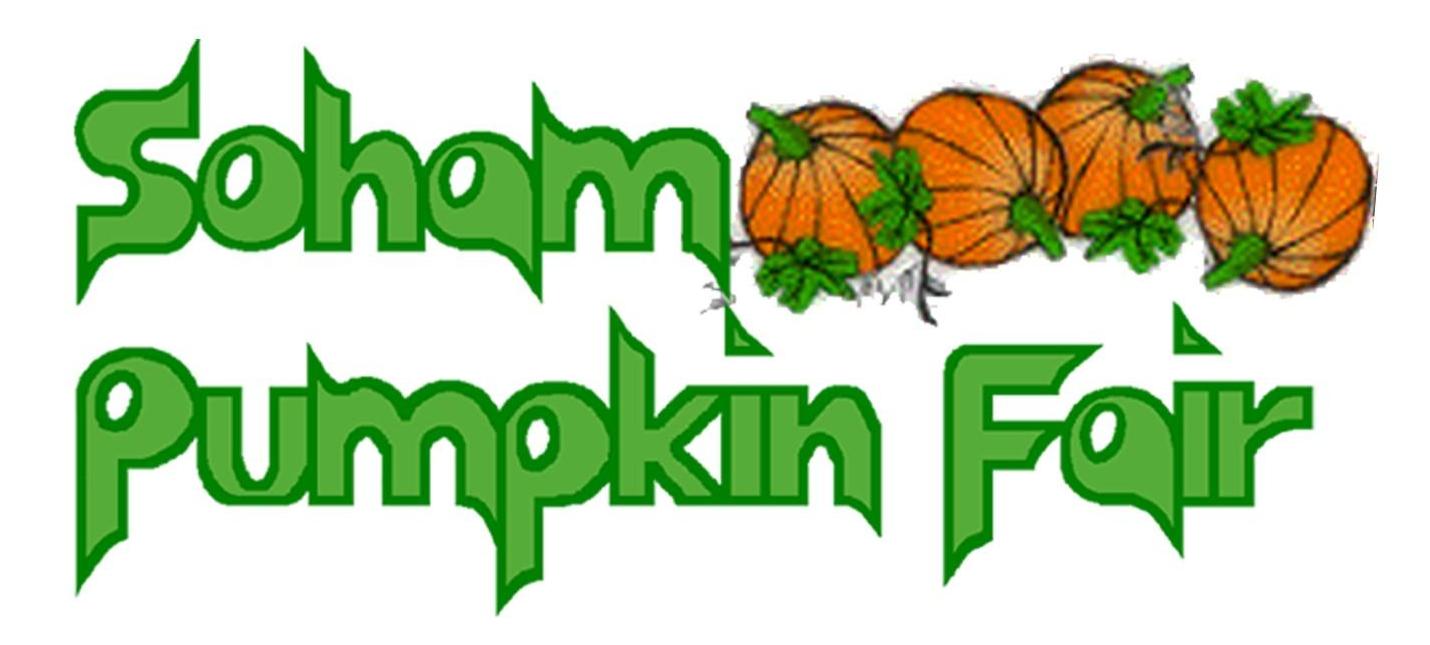 Please note that this site is best viewed in Internet Explorer 11.


The fair has been running since 1975 and is held annually on the last Saturday in September. Every year we raise money for local charities, while providing the community with an enjoyable day out.

In the morning, we are busy booking in entries for our various competitions; then in the afternoon we open to the general public for viewing.

Other attractions include Vintage Vehicles, Bygones, Charity Stalls, Arena Displays by local groups, a Funfair, BBQ, Refreshments, Raffle and Prize Giving Ceremony.

Also please note that we have to abide by the wishes of the Town Council and insist that there are no dogs brought onto the recreation ground except for assistance dogs.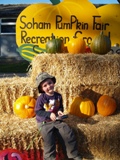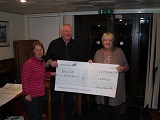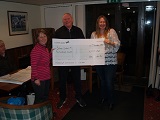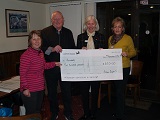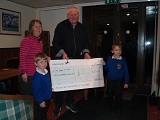 Soham Pumpkin Fair Website designed 2012 by SPF Committee
index.html Version 24.0 by Roy Pallett 7th November 2016
Drop Down Menu Design © 2007 stunicholls.com